Applied Behavior Analysis
Applied Behavior Analysis (ABA) therapy is a scientific approach that helps to decrease behaviors that are harmful or impact learning while increasing behaviors that are helpful and meaningful to the individual.
Parent Coaching
We'll coach you on how to develop and implement ABA teaching tools and strategies that are most appropriate for your child, as well as help you recognize the many teachable moments in your child's everyday life.
Respite Care
Respite services provide caregivers with a much needed and deserved break from their responsibilities of caring for their special needs child. A respite worker will engage your child in a fun, non-therapeutic activity to allow you to get things done or just relax.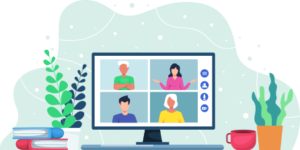 Workshops (Virtual)
We provide pre-recorded training workshops (online) to help deal with autistic and special needs children.